Free computers to the highest bidder or first one who asks.
Generic 1U Rackmount Server – plus a spare for more parts
dual 32 bit cpus
Unknown hard disks, I think 500GB but don't remember
Unknown ram
2 – 1U chassis, one is not working but can be used as parts for the other
I know 1 of them worked the last time I powered it up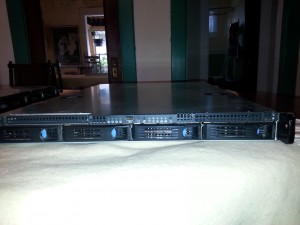 Dell Poweredge 1650
Unknown CPUS – they are 32 bit though
Unknown RAM
Unknown # of drives
I know it worked before I pulled it out of the rack.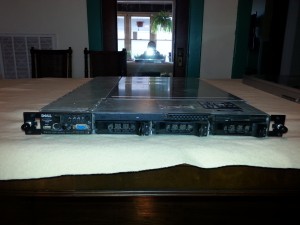 Dual Xeon (32 bit) – Old Tower Server 
Used to run before it was turned off.
Unknown ram
Unknown disks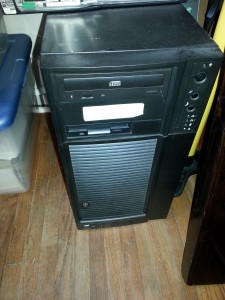 Mac Mini – Older PowerPC CPU
4 GB ram
runs forgot which version of OSX
VGA and HDMI connector
These come as is. They are free so don't expect me to do to much to dig into the specs.